| | |
| --- | --- |
| Welcome to Year 4 | |
We are all 8 and 9 years old.
Our teacher is Mr Pownall.
Other amazing adults who help us through the week are:
Mrs Morgan
Mrs Price-Murphy
'

Years ago,' Matthew began, 'probably before you were even born, there was a man named Alex J Jennings.'
'Sir...' said Alex weakly.
'He was a great and famous explorer,' Matthew continued, ignoring him. 'Probably the greatest in the world. He scaled mountains that no one had ever scaled before, and mapped out jungles that had never been explored. So when the Order of the Sword and Torch decided to launch a new Expedition across the boundary and into the Forbidden Land, they decided he was the ideal man to lead it. They made him the "Official Head of Expeditions". Ever heard of it, Alex?'
From 'Alex, the dog and the unopenable door' by Ross Montgomery
Alex J Jennings was one of the most famous explorers of his time. Your job is to research famous explorers throughout the years and to produce a project all about ONE of them. What they were famous for, what they discovered, where they went etc. You could produce maps, diaries, 'photographs', whatever.
You have 2 weeks to do this (plus an extra weekend as we're at Burwardsley next week!) so please have it in for Monday 17th March. Good luck!
I would also like to say a HUGE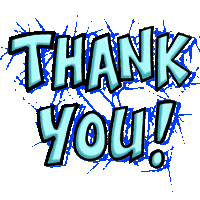 for your fantastic Roman homework! If your work isn't stuck to the wall, but is a loose model, then you are now welcome to take it home again. Bring a bag on Monday!
Click the link below to see some photos from our fantastic day out in Roman Chester!
PE Day - Thursday
Welcome to Year 4. I am sure we are all going to have a great time this year with a lively Year 4 curriculum and some 'hands on experience' visits.
In

Literacy

we begin our study of narrative texts by focusing on stories with a historical setting. This theme provides lots of opportunities to develop speaking and listening as well as drama skills. We will continue by looking at the features of recount writing particularly newspaper articles. This work will link with our day trip to The Dewa Roman Experience. Finally, the creative language of poetry will be explored. Throughout the year , the children will explore a variety of fiction, non-fiction and poetry styles. We'll also try and get as much as we can up on the walls and round about school so you can all sees what we've been up to!.
We follow the National Strategy for

Numeracy

in which we develop skills in counting, partitioning and calculating; secure number facts and understand shape; investigate data and work with measures; have knowledge of all our tables to 12 and develop an understanding of number relationships. Weather permitting, we hope to do some of our maths outside so we can use our wonderful grounds to develop our understanding further.
Over the year our

History

lessons investigate the theme of 'Invaders and Settlers' focusing on the legacy left by the Romans and the impact of the Viking invasion. We make a cross-curricular link with

Geography

as we explore the development of settlements and the beginnings of place names. We travel across Asia to a small village in India exploring similarities and differences between their climate and lifestyle and those of our own environment. These topics provide us with some excellent opportunities to get out and about on day visits, and also on our residential to Burwardsley. More about these will follow closer to the time.
Our topics in Science

begin with an investigation of Animal Habitats and continue with Circuits and Conductors, Keeping Warm, Solids and Liquids, Moving and Growing and Forces.
In

P.E

. we will be looking to develop a wide variety of skills and tactics through games and other PE sessions. This will also include an 8 week swimming course to refine strokes and also give those pupils who are non-swimmers a chance to learn. All children are assessed and an appropriate swimming programme is then followed.
We will also enjoy interactive lessons in R.E. and P.S.H.E. and Citizenship, practical sessions in Music,

Art

and

Design Technology

and conversational lessons in French.
School trips include a day visit to Chester in conjunction with our topic on the Romans and in March we undertake a three day residential visit to Burwardsley to develop historical and geographical knowledge. This has been a firm favourite for a number of years and helps increase social awareness and independency.
All in all an action-packed year!! Enjoy.